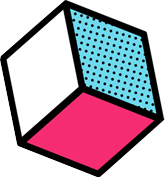 1参赛作品整体风格时尚现代,具有较强的创新性、艺术性、时尚性,不能涉及政治、色情、暴力、歧视性内容,不得违反中华人民共和国法律法规的各项条款。
1. The overall style of the entries should be fashionable and modern, with strong innovation, artistry and fashion. Political, pornographic, violent, discriminatory content is not allowed, and all submissions must follow the provisions of the laws and regulations of the People's Republic of China.
2各项参赛作品具体要求如下/ Specific requirements for entries are as follows:
1、时尚图案类:参赛作品至少1幅,要求图案设计具有强烈创新性、主题性,主要应用于纺织、印刷等领域,颜色设置为CMYK格式,分辨率不低于300dpi,以jpg或tif文件格式提交。
2、时装设计类:提交作品分为创意设计作品与成衣商业设计作品两类,参赛作品至少3套,要求三套主题一致,报名需提交电子版效果图或时尚摄影片一张。
3、时尚化妆类:参赛作品至少1套,要求妆发设计时尚、新颖,服装设计符合妆发设计主题,报名需提交电子版妆发摄影片与整体造型摄影片各一张。
4、时尚摄影类:参赛作品至少2张,以时尚摄影、创意摄影为主,作品以JPG格式提交,单张照片不低于1000万像素,保留EXIF信息。
5、时尚微视频:参赛作品至少1部,时长不超过10分钟,题材可为剧情短片、记录短片、动画短片、形象宣传片等,体现较强时代气息,报名需提交上传至腾讯视频的链接。
6、时尚配饰类::配饰包括首饰、箱包、鞋帽三类,每位投稿者限投一类,参赛作品至少3件,要求三件作品为系列作品,报名需提交电子版或成品摄影片一张。
1、Fabric Design: At least one set of work is required. It should be original work, related to the theme and belong to textiles, printing or other related fields. The entry should be submitted in jpg or tif format, and the resolution should not be less than 300dpi, with colors in CMYK format.
2、Design:At least 3 sets of clothing are required, on a single theme, either creative fashion design or ready-to-wear design. One digital sketch or photograph must be submitted for registration.
3、Makeup: At least one set of work is required which should be fashionable and innovative. One digital photograph of the makeup and hairstyle and one digital photograph of the entire style must be submitted for registration.
4、Photography: At least two sets of photographs, either in fashion photography or creative photography, to be submitted in JPG format, at a resolution no less than 10 million pixels, retaining EXIF data.
5、Micro-Film: At least one film, no more than 10 minutes in duration. Acceptable formats include, but are not limited to narrative short films, animated films, and video essays. All entries should be uploaded to Tencent video and submitted in the form of a link.
6、Accessories: Accessories include jewelry, bags, shoes and hats. Each entry is limited to one category of accessory, with at least three examples of the chosen accessory type required. At least one digital photograph of each accessory must be submitted for registration.
3
以上(1)、(2)、(3)、(4)、(6)5个类别的作品,获奖之后会通知寄出实物作品,大赛组委会对于因获奖邮寄到的服装类、配饰类作品,参赛完后将寄回参赛者,视频类、图片类作品将不再寄回,请各自留底。
3. The organizing committee will return all entries submitted in the form of clothing or accessories to the contestants after the competition. Photographs and videos will not be returned, so contestants should retain their own copies.
4
所有参赛作品建议为2019年7月1日之后作品,必须为原创,因抄袭和剽窃他人作品发生知识产权或版权纠纷等由参赛者承担法律后果。作品不得一稿多投,组委会对参赛作品图片拥有印刷、出版、宣传使用等权利。
4. All entries should have been created after July 1, 2019. They must be original and must not be submitted in multiple submissions. The organizing committee has the right to print, publish, and publicize images of the entries.
5
参赛选手请及时关注大赛官方所发出的比赛进程消息,并保持手机畅通,以便工作人员对参赛信息的传达和沟通。
5. Participants should keep updated on official competition news by keeping their mobile phones on and functioning so that the staff can communicate necessary information.